I invite you to have a beauty & fashion inspired photo session with me, designed uniquely for you.

I´ll show you The Amazing You,
you've never seen before!
- Irina Jomir
Irina Jomir - photographer
I am a visual artist, published and awarded portrait and fine art photographer based in Oslo, Norway.
My work focuses mostly on female beauty, stylised portrait with a hint of fashion.
I take it as my mission to help other women realise the importance of valuing themselves the way they are right now and help them see their uniqueness through the beautiful photographs I create.
Natalia Tristan - senior hair & makeup artist
Natalia is a world class hair and makeup artist with 16 years of experience working with fashion, beauty and portrait photographers published in high fashion magazines. She also gives courses to makeup artists helping them to reach a Pro - level, and private courses in beauty and makeup to everyday women too.
Be sure - you are in great hands!!!
Follow Natalia´s work on Instagram @natalia.tristan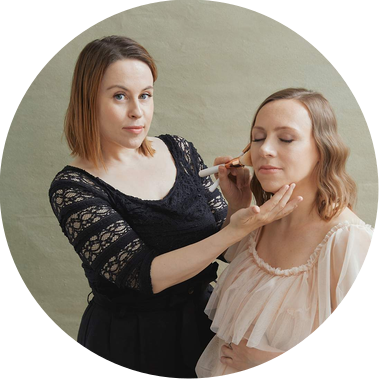 Anne Sheriffdeen - makeup artist
Anne is a freelance makeup artist. She works a lot with private customers, events and photographers. Her speciality is wedding makeup and she is really great at it! Anne works in cooperation with brands like Tind Of Norway, who is a local makeup producer.
Follow Annes´s work on Instagram @annesheriffdeen
Contact
For additional information, booking inquiries and in-person consultation meeting please contact via email.
Subscribe to Our Newsletter
Sign up with your email address to receive news and updates.
+47 413 41 020
irina jomir.photography@gmail.com
Hausmanns gate 6,
0186 Oslo, Norway.